Alright, so it's offically time for me to step out of Goth Girl mode and get some color back into my wardrobe. All winter I refused to stray from my grey/black/white/black/black color scheme and trying to continue this pattern into April has done nothing but attract dirty and horrified looks from the rest of Manhattan-ers who have already embraced spring.
My Must-Have's right now? It's all about Topshop!
Floral rose lace crop top $50.00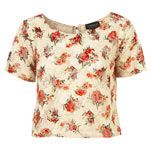 Button draw flower cami $36
Bleached denim oversized shirt $60 (I might already be over this trend because i've seen it on every girl in NYC, but a good basic nonetheless)
Basic curved hem tee $24 (already bought every. single. color. OBSESSED.)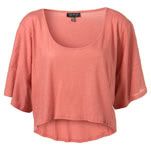 Zip label crop blazer $125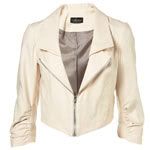 Also, Young Hearts' Spring '10 collection at LF for the ultra femm- lace, ruffles, florals- all with an edge. L-O-V-E.